Episode 03: The Future of College Sports, Birthday Challenges, & Athletes For Life
by TeamBuildr, on Sep 16, 2020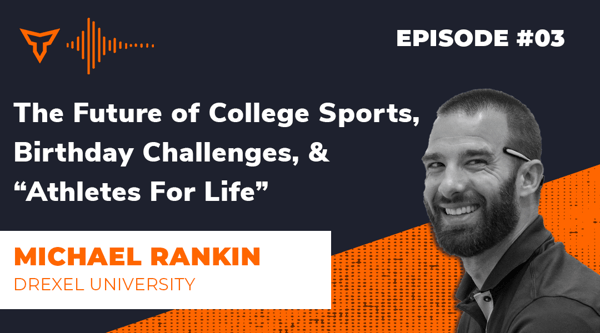 This weeks episode features Michael Rankin who is the Director of Strength and Conditioning at Drexel University in Philadelphia. He has been coaching and training for about 20 years with 18 of them being at Drexel. In 2007 he was awarded the NSCA College Strength and Conditioning Coach of the year and has coached over 20 all-Americans and we're very fortunate to have had Michael as a TeamBuildr customer since 2013.
His notable team performances include; Colonial Athletic Association championships for women's basketball in 2009, field hockey in 2012, men's soccer in 2013 and men's lacrosse in 2014 and a WNIT championship in 2013. Also some notable athletes that he has coaches include; Zach "Fun Size" Makovsky (MMA), Tara LaRosa (MMA), Damion Lee (NBA), Bob Horsey (MLL/NLL).
When he's not working, paddle boarding, or hosting Family Feud games Michael is either sitting on Zoom calls known as the "Philly Roundtable", running his company Athletes For Life, or completing his brutal birthday challenges. Throughout this podcast you'll hear Michael be refreshingly honest about how the Covid pandemic has possible altered the future of collegiate sports and how it's okay to admit you're not okay.
"As good as your plan is, there are going to be bumps in the road, there are going to be things that come up. You know, we live in a world now where there is no way for any of us as coaches can look our athletes in the eyes and go - yeah, this is a 100% safe environment right now."
Michael has this unique ability to be adaptable when necessary which is probably one the best things a coach can be right now. As he starts to get his athletes into the gym again, he talks about quickly things could change and that plans could need to be adjusted daily. But it also helps that he has personal experience with functional training, powerlifting, Olympic lifting, manual labor (farming/construction) childhood and multi-sport athlete up until college.

Our bones hurt while listening to Michael talk about his birthday challenges. They are brutal. Some notable challenges to him include carrying 41 people up the infamous 'Rocky Steps' and the Red Bull 400 which is a 400m sprint straight uphill...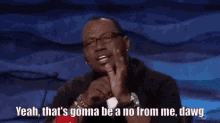 But doing these birthday challenges has opened his eyes into creating his program Athletes For Life. Athletes For Life is a program that alumni can join and through TeamBuildr, receive programming just as if they never left college athletics. They pay a small monthly fee, which acts as a donation to his strength and conditioning department. So he's actually fundraising while writing programs for alumni and making sure that they're getting better health outcomes after they graduate and maintaining relationships and maintaining a strong alumni network. Pretty cool stuff.
"I remember the first graduating class when I started at Drexel, I was devastated. Like, here they are moving on, I'm not going to see them again. I hate saying goodbye so now here's a way I can continue to give them guidance on any part of their life where they want to continue to train. It doesn't need to be what we were doing in college, but if that's something that they want to continue to test themselves on, we can load those in. But they can also stay connected with their teammates no matter where they are in the country or in the world. We can still have some kind of dialogue through TeamBuilder to where we can work out with one another and train with one another."
We had a lot of fun talking to Michael so we hope you have fun listening and maybe gain some insight about college sports and the Covid pandemic or maybe you'll be motivated to create your own local roundtable!
Subscribe: iHeart | PodBean | Google | Spotify | Apple | Stitcher