Episode #10: Creating a Successful and Versatile Coaching Career with Ron McKeefery
by TeamBuildr, on Nov 18, 2020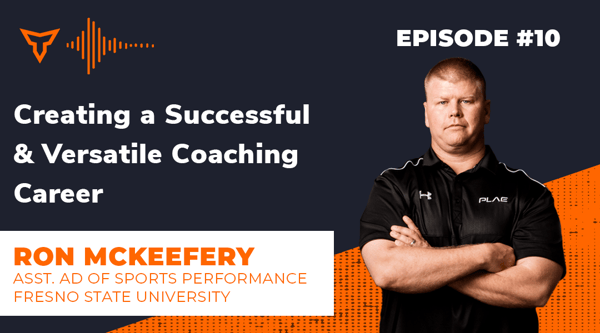 Welcome back to another episode of The TeamBuildr Podcast. We've made it to episode #10 and we're proud to welcome Coach Ron McKeefery on with us. Ron is currently the Assistant Athletic Director of Sports Performance with football at Fresno State University but his resume also includes being the author of two best selling books and working multiple professional teams. Coach McKeefery has an entrepreneur mindset when it comes to S&C and it has led him to where he is today, so he must be doing something right!
I think strength and conditioning is probably not comprehensive enough for what we actually do. You know, sometimes I'm the assistant head coach, sometimes I'm the nutritionist, sometimes I'm the psychologist, sometimes I'm the athletic trainer even. It really is human performance as a whole, you know, and motivation and mentorship - all these things kind of go into what you do.
In this episode we talk to Coach McKeefery about how made his career of coaching so versatile, how he got into starting the Iron Game Chalk Talk Podcast (now run by Isaiah Castilleja), and what are some of his non-negotiables when looking at a job.
Find Us Here: iHeart | PodBean | Google | Spotify | Apple | Stitcher