Episode #12: The Power of Adding Value, Building Relationships, and Sharing Knowledge with Vanessa Severiano
by TeamBuildr, on Dec 9, 2020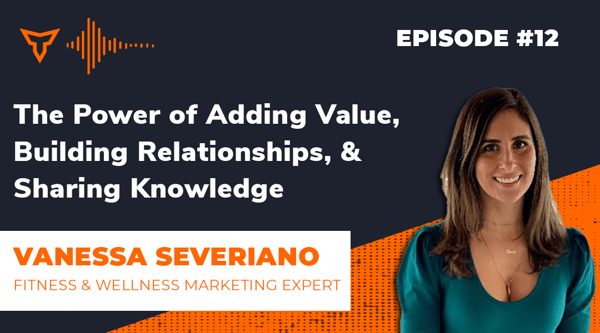 This week we are joined by Vanessa Severiano, a fitness and wellness veteran who boasts nearly 20 years of experience creating, developing and managing mega brands and startups in the space. Currently, she consults with businesses in the industry looking to create outstanding brand experiences, clarify their messaging and generate revenue.
In this episode, we speak with Vanessa about her journey. She shares how the desire to work for fun brands pulled her into the industry and away from being an attorney, how being a great salesperson is rooted in being a great communicator, and how her definition of success has changed over the years.
She attributes much of her good fortune to her strong network and her practice of sharing information freely and frequently.
"If you have knowledge and you have information that could help somebody else, why wouldn't you share that? None of us are the originators of information, I learned something from other people and I'm gonna pass it on, I don't own that information."
We hope you enjoy your time with Vanessa as much as we did, and urge you to check out her site (https://www.vanessaseveriano.com/) . Be sure to subscribe to the podcast to keep up with the latest and greatest episodes.
Find Us Here: iHeart | PodBean | Google | Spotify | Apple | Stitcher