Episode #15: Inclusivity in CrossFit and Lessons from Gym Ownership with Alyssa Royse
by TeamBuildr, on Jan 13, 2021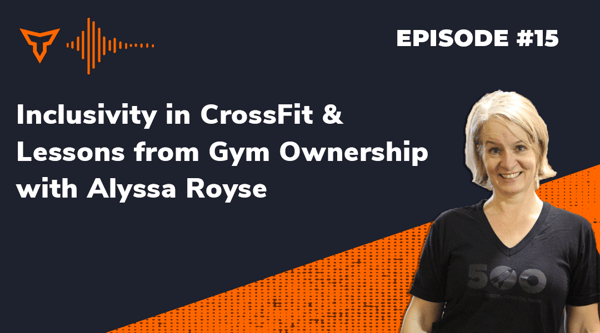 We are thrilled to be joined by Alyssa Royse for the first TeamBuildr podcast of 2021. Alyssa is the owner of Rocket Community Fitness in Seattle, a social justice-oriented fitness community that prides itself on its inclusivity. She has owned and operated Rocket for nine years, and the CrossFit-affiliate gym boasted over 200 members before Covid.
Alyssa, a supporter of both the CrossFit methodology and the communities it cultivates, found herself at the forefront of CrossFit's leadership upheaval this summer when an email exchange between her and former CrossFit CEO Greg Glassman garnered media attention. The email thread centered on CrossFit's lack of leadership amidst the nationwide unrest following George Floyd's death, and was followed by Rocket's disaffiliation with the brand, and Glassman stepping down from his position. On the show, Alyssa makes clear the power and potential she sees in CrossFit training to promote health and activity, and her optimism for the brand's future.
"I think this stuff matters and it matters well outside of CrossFit. You know, it's those of us who are entrusted with people's bodies and hopes and dreams really need to hold ourselves accountable to do better."
Rocket's business has pivoted to meet the market where it's at by launching a packed schedule of online classes. From the training side of things, Alyssa speaks thoughtfully on why merely "losing weight" is not a goal Rocket supports, how society's beauty standards for women are both unfair and out of touch, and why coaches that connect and inspire their athletes are indispensable.
If you would like to learn more about Rocket and what they do, you can follow them on Facebook and Instagram.
Like and subscribe to catch us next time!
Find Us Here: iHeart | PodBean | Google | Spotify | Apple | Stitcher