Episode #26: Talking the Ins and Outs of Sport Science Data with TeamBuildr's Sport Scientist Teofe Ziemnicki
by TeamBuildr, on May 3, 2022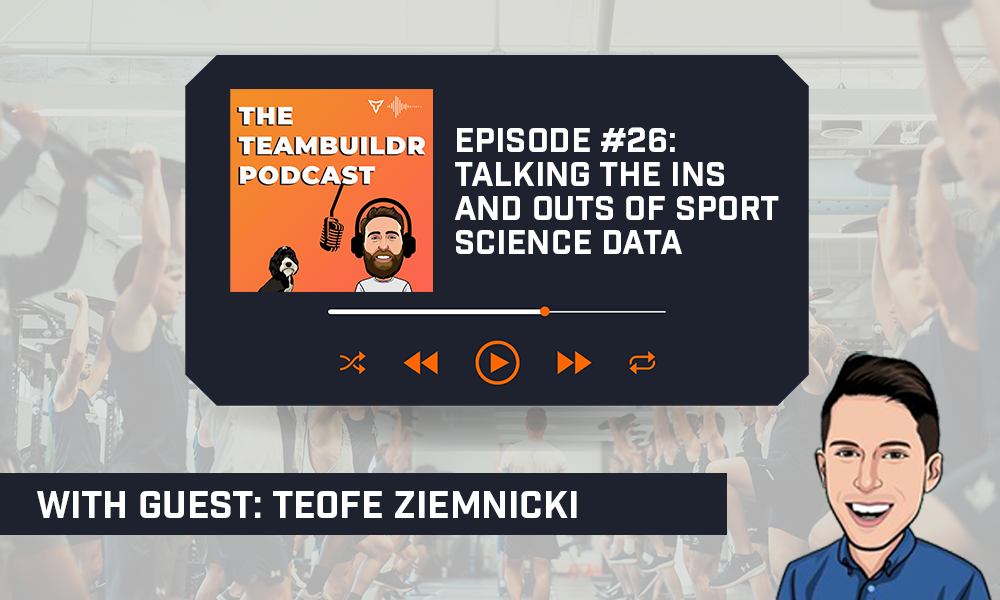 Our very own Head of Sports Science, Teofe Ziemnicki, takes some time to chat with Hewitt on this episode of the TeamBuildr Podcast. Teofe joined the TeamBuildr staff to become the first ever Sport Scientist for the company. He leads a unique role where he consults strength coaches on sport science functionality to help coaches better utilize and understand data. Prior to TeamBuildr, Teofe spent time at Yale University as the Head Sport Science Director.
Teofe speaks on making the transition from being a strength and conditioning coach to becoming a sport scientist. He notes that any transition from coaching to an education role can be seamless as all coaches are educators and can bring a wealth of knowledge and experiences to others.
With Teofe's years of experience as a collegiate strength coach, he details the challenges of presenting sport science data to a sport coach. He notes that you must understand what the sports coach cares about first and foremost. Once you present the information that a sport coach perceives the most value in you can further build that relationship and share more knowledge and data. Without that understanding coaches won't care about data.
So if you bring in shoddy data, or data that they don't care about, they're not going to care about the more important, applicable data.
Teofe is a game changer for TeamBuildr. We are excited to see how he assists strength coaches better create, interpret and communicate data. Listen to the full podcast episode by clicking play now!
Find Us Here: iHeart | PodBean | Google | Spotify | Apple | Stitcher