Episode #27: The Changing Landscape of the Tactical Sector with Guests Jason Clark and Nate Palin
by TeamBuildr, on Jul 18, 2022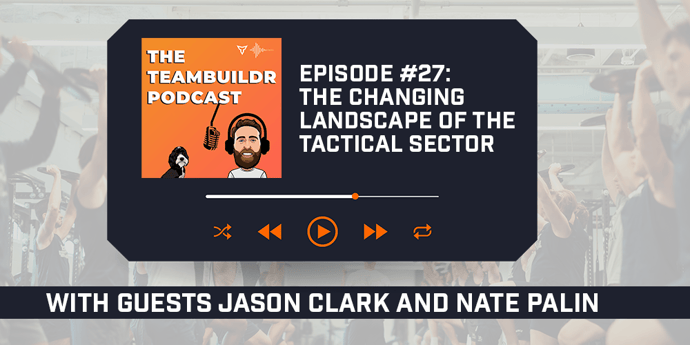 Jason Clark and Nate Palin sit down with TeamBuildr duo Hewitt Tomlin and Teofe Ziemnicki to discuss the tactical strength and conditioning sector, specifically the military. This episode gets right into the important conversations regarding the Army Combat Fitness Test (ACFT). Jason and Nate voice their concerns about the implications of the ACFT and the problem with changing its standards too soon.
The four go on to talk about the rise of collegiate strength coaches transitioning over to the tactical side with each expressing the utmost importance of cultivating trust in the population that you are working with. Soldiers are not college athletes and military bases are not collegiate weight rooms and people need to know that. Coaches fail in tactical when they do not take the time to learn what is important to the soldiers.
Trust is a two way street, whereas buy-in is a one way street.
This is truly a don't miss episode for any coach thinking about making the transition to tactical or any coach that wants to learn more about the importance of culture and creating trust in the weight room.
Find Us Here: iHeart | PodBean | Google | Spotify | Apple | Stitcher