Episode #29: 100 High-End Members in 12 Months - How Lockeroom Grew With One Tool
by TeamBuildr, on Oct 31, 2022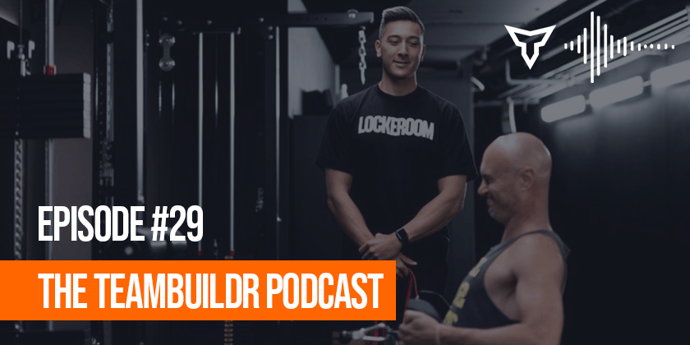 Hewitt Tomlin, Raph Freeman, and Lachlan Rowston sit down and talk about the growth of Lockeroom over the past year. Lockeroom is a private facility based in Sydney, Australia. Founded in 2021, Lockeroom truly began back in 2011 when Lachlan and Raph first met. Since then, they have been striving to improve the health and fitness of the world's top business executives.
They begin by talking about how Lockeroom was formed and how it has evolved to serving a specific type of client - business leaders and executives. They discuss how to create the best experience for these high-end members - including what technology they currently use. Raph & Lachlan explain the ups and downs they have gone through with using technology in the weight room.
That's where we come in and we just over deliver on what they're expecting. And they go wow, this is such a great experience.
Tune in to the episode to learn more about how Lockeroom has achieved their success!
Find Us Here: iHeart | PodBean | Google | Spotify | Apple | Stitcher